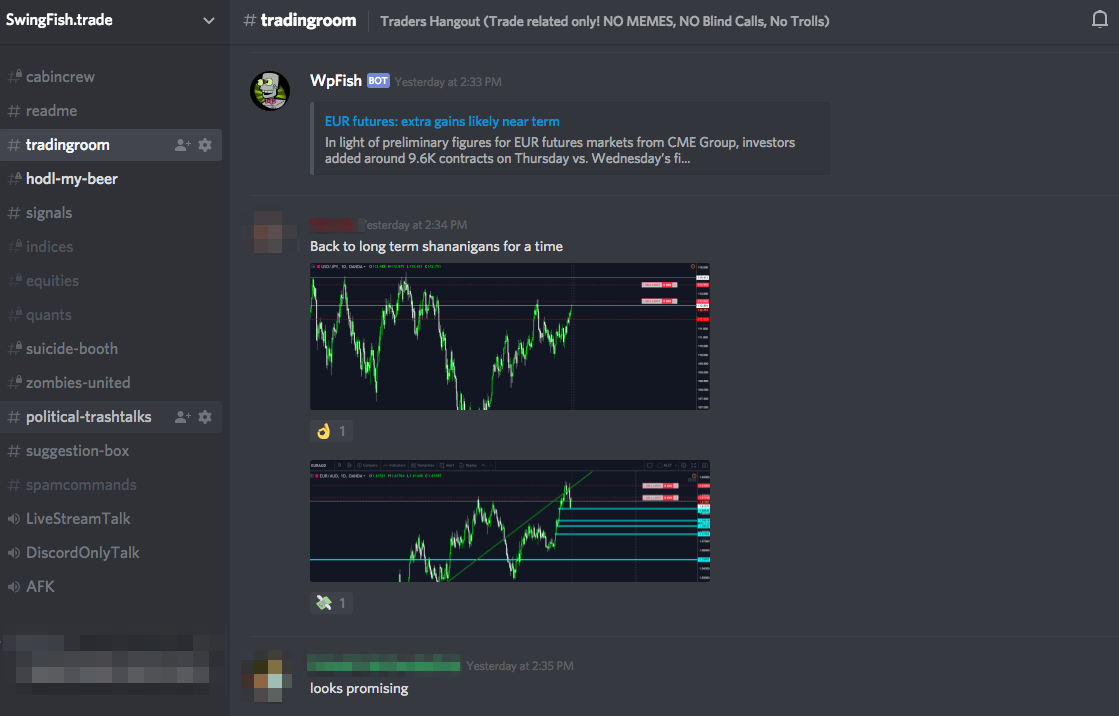 One of the most common things that I hear from other traders is how lonely trading can be.
It's true.
You probably don't know too many people who trade…if any.
But there is also a flip side. If you have spent any time on the free Forex forums (which you probably have), you know what I mean.
Trying to talk to people about Forex trading, online, can be tough. There are a lot of groups out there, but most of the conversations usually degrade into name calling and somebody being an asshole.
Usually a few F-words involved.
A lot of mid-life crisis action going on.
Ramen noodles to a lucrative Forex trading career – Blake Morrow, @PipCzar
It happens, but leave your MLC at home, dude.
Arguing and name calling doesn't help anyone become better traders.
So how do you balance out being social with avoiding negativity?
Well, I think I have the answer. I stayed away from creating an online trading group for a long time because I didn't want to police all of the above.
But in-person meetups are tougher, in my opinion.
So I decided to suck it up and create an online group.
It has been a lot more positive than I expected. No drama whatsoever and a ton of positive people and useful information.
If a group like this interests you, than this post will show you where to find our private Forex trading group and how to join….
What You Will Get Out of the Group
As I mentioned in the beginning, a private Forex trading group can help you overcome some of the loneliness of trading.
But there are other benefits….
You can bounce trading ideas off other members and see what they think. Many people in the group post their current trades, to get feedback, or just to share what they are doing.
If nothing else, it is a great way to review your trades and see if you are following your rules.
Another benefit of joining the group is you can learn about new things that can help your trading. This might be courses, trading equipment or general mindset things that can help you solve some of the problems you are facing.
Most trading forums have done a pretty good job of keeping the spammers out.
But another thing that you have to beware of are the trolls.
Where should we send your pass?
In our group, we do a very good job of keeping both out. Any spamming or trolling gets a person immediately banned.
Finally, I feel that the biggest benefit is the support you get by being a group like this. Trading consists of ups and downs. In the beginning, it can be a lot of downs…if we are being honest.
So having a group that will help you see the bright side of things and help you move on is a huge determining factor if you will become successful or not.
Where to Find the Trading Heroes Private Forex Trading Group
I decided to launch the group on Facebook.
I know, I know, maybe you don't have a Facebook account because you don't want to give them your data. But after looking at some alternatives, Facebook really is the best place to have it.
The primary reason is that most people are on Facebook at least once a day.
This leads to better participation and better connections with other traders.
Private forums are a good idea…in theory, but they usually die out from lack of use.
So if you want to join, click here and request membership in the group. I don't mind you posting your own blog posts, if they teach people something.
So all you educators out there are welcome!
If you are against Facebook using your data, you can just setup a fake account and use fake information. It's fine with me, I look forward to meeting you, regardless of your online name 🙂
Maybe in the future, I will create an online group on my own site.
Ready to learn about forex?
But for now, Facebook is the place to be.
Conclusion
So if you are looking for a place to hang out with other FX traders, then I hope you will join the group. We are currently doing a monthly Trading Challenge.
So if you want to commit to trading well and have a small group of traders help you out, then join here.
People in the group are really friendly and come from all over the world. There is a wide range of experience levels, so there is something for everyone.
See you inside….
Do you know of any other great Forex trading communities out there?
I would love to hear about it in the comments below…
Heroic Living
Trading Community