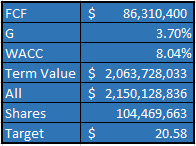 This article is about the downstream petroleum company.
For other uses, see Vivo (disambiguation).
Vivo Energy plc, commonly referred to as Vivo Energy, is a downstream petroleum company with its headquarters in the Kingdom of the Netherlands.
It maintains subsidiaries and operations in 16 countries across Africa that encompass the supply, storage, distribution, and retail of a range of petroleum products. Vivo Energy is a Royal Dutch Shell licensee and operates in retail of Shell branded commercial fuels, liquefied petroleum gas and lubricants.[2] It is listed on the London Stock Exchange and is a constituent of the FTSE 250 Index.
Market Edge: Shell eyes expansion, energy investments after IPO (2)
History[edit]
Vivo Energy was established in 2011,[2] as a partnership between Vitol Group, a Swiss-based Dutch-owned multinational energy and commodity trading company, and Helios Investment Partners, a United Kingdom-based private equity firm, with the objective to purchase majority shares in the downstream fuels business of Royal Dutch Shell in Africa for approximately $1 billion.[3]
Cape Verde, Senegal, Madagascar, Mali, Mauritius, Morocco, Tunisia joined Vivo Energy in December 2011.
They were followed by Burkina Faso, Côte d'Ivoire, Guinea in February 2012;[4] Botswana and Namibia in October 2012;[5] Kenya in November 2012;[6] Uganda in February 2013,[7] Ghana in August 2013[8] and Mozambique in August 2013.[9]
Vivo Energy had its initial public offering in May 2018[10] that saw its shares listed on the London Stock Exchange with a secondary listing on the JSE.[11] This IPO was the largest in the LSE in 2018 and saw the founding shareholders, Vitol and Helios, raise GBP 548 million.[12]
Operations[edit]
Vivo Energy, a Shell licensee in 16 African markets, was established on 1 December 2011 to distribute and market Shell-branded fuels and lubricants.[2] Vivo Energy operates in retail; commercial fuels (marine, mining and aviation through Vitol Aviation; liquefied petroleum gas and lubricants in Botswana, Burkina Faso, Cape Verde, Ghana, Guinea, Ivory Coast, Kenya, Madagascar, Mali, Mauritius, Morocco, Mozambique, Namibia, Senegal, Tunisia and Uganda.[2][13]
As of October 2017, the company employs about 2,300 people, operates over 1,700 retail service stations under the Shell brand and has access to about 900,000 cubic metres (31,783,200 cu ft) of fuel storage capacity, across its African markets.[14] Shell and Vivo lubricants have blending capacity of around 170,000 metric tonnes at plants in seven countries producing Shell branded lubricants and employing around 150 people.[15]
References[edit]
External links[edit]