Jushi Group Ltd, located in the Tongxiang City Economic Zone in East China's Zhejiang Province, has led the country in the production and export of glass fiber for five successive years.
Starting from a small workshop with assets of only 190,000 yuan, Jushi has been growing strongly and has become a modern glass fiber enterprise with assets amounting to 400 million yuan (US$48.3 million) through capital operation.
Jushi was called the Tongxiang Glass Fiber Plant, which was founded in 1984, with assets of only 195,000 yuan, and later in the 1980s, it was converted into a joint stock company, called the Zhenshi Co Ltd.
The Jushi Group was founded in 1993 with Zhenshi holding a 41.67 per cent stake, in cooperation with financial and power departments of Tongxiang City. In 1998, it joined hands with the Zhongxin Group, the Yonglian Group and the China Export Company of Building Materials to set up the China Chemical Building Materials Co.
Ltd., which was listed on the Shanghai Stock Market in March 1999.
We've detected unusual activity from your computer network
Since then, Jushi has become a subsidiary of the listed China Chemical Building Materials.
The successful IPO has helped Jushi raise more money and get discount loans from the state in building a 16,000-ton alkali-free tank furnace fiber drawing production line, the largest of its kind in China, equipped with the most advanced equipment and technology.
The production line, worth 200 million yuan, started production toward the end of 2000.
At present, Jushi boasts a production capacity of 3,000 tons of electronic class glass fiber yarn, demonstrating that the company has stretched itself from the reinforced materials industry to IT industry.
The group succeeded in purchasing the Jiangxi Jiujiang Glass Fiber Plant at a low cost toward the end of 2000. It injected 45 million yuan into the plant to expand its production scale from 6,000 tons to 20,000 tons.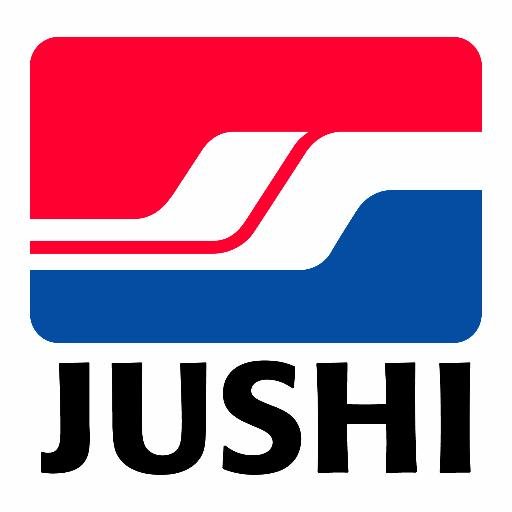 The per-ton investment cost was only one-third the cost of building a new production line. Jushi's output of glass fiber and products was 35,000 tons in 2000, accounting for 17.5 per cent of the national total. Exports stood at 17,000 tons, 34 per cent of the total.
It clinched an agreement with a US financial company in June 16, 2001 to borrow more than US$10 million, signalling the company's first step into international capital market.
At present, Jushi is the third largest supplier of glass fiber to the US.
China's Jushi firm celebrates largest fiberglass production in Egypt
To go international and build itself into a transnational glass fiber enterprise is the next development target of Jushi Group. It plans to bring its output of glass fiber to 100,000 tons by 2003, edging into the top ten glass fiber producers in the world and Asia's top five. It also plans to further increase its output to 150,000 tons by 2005, to edge into the top five in the world and top three in Asia.

To achieve these targets, Jushi has begun to court international capital, and plans overseas acquisitions and the establishment of plants. The company has also expressed iots desire to list on foreign stock markets, in order to establish a global development, production and trade network.
Comments (0)
Since it came into being, Jushi has launched 12 large-scale technical transformation projects. Its output of glass fiber has increased by 71 per cent to exceed 60,000 tons this year.
---
For more information visit:
---
Share this article
TwitterFacebookLinkedInEmail
---
More News