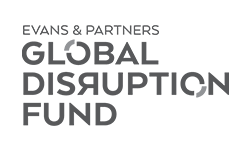 Gamma Wealth Group is offering clients the opportunity to invest in the listed investment company, Global Disruption Fund.
Global Disruption Fund - Offer overview
The investment committee will focus on major listed global companies with the likes of Apple, MasterCard, Facebook, Alphabet (Google), Alibaba, PayPal and Amazon to name a few. They will focus on a concentrated portfolio of investments which may exhibit some of the following characteristics:
A proven ability to disrupt and continue to disrupt existing markets and businesses
The ability to utilise new technology to disrupt existing industries
Demonstrated growth potential and scalability
An appropriate capital structure to fund research and development, as well as growth
Further details:
Up to 20% of the fund will be invested in Pre-IPO companies that have the potential to be future leaders
A concentrated portfolio with up to 20 companies within the portfolio
Maximum 15% in any one company
Potential for long term capital appreciation in an asset class that is often foreign to Australian investors
Quality investment committee including David Evans (Chairman Evans Dixon Pty Ltd), Richard Goyder (ex CEO of Wesfarmers), Paul Bassat (co-founder of Seek), David Thodey (ex Telstra CEO and chairman of CSIRO), Sally Herman (ex Westpac Bank and on the board of Suncorp, Premier Investments and Breville.
Details of Offer:
Issue Price $1.60
Offer size: $100m – $150m
Proposed ASX Code: EGD
Commencement of trading on ASX: 31st July, 2017
You may find more information in relation to this offer by clicking on the Product Disclosure Statement below:
Product Disclosure Statement