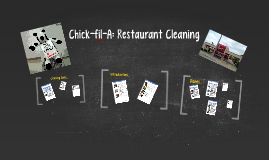 Have you heard the rumor? Chatter through the grapevine is spreading that the fast food industry is about to be shaken up – by a chicken.
Well, by a chicken menu, anyway.
Chick-Fil-A in the Public Spotlight
Chick-Fil-A, a private fast food chain serving delicious chicken entrees for nearly 60 years, with annual revenues into the billions, hasn't come out with an announcement of going public, but millions of satisfied customers and hopeful investors sure wish it would.
Something to Really Cluck About
Entrepreneur and southern dining connoisseur Truett Cathy opened his first restaurant, The Dwarf Grill, in Hapeville, Georgia, in 1946.
On the enormous popularity of his famous boneless chicken breast sandwiches, Mr. Cathy founded Chick-Fil-A Inc. in the 1960s, and a dining legend was born.
When shopping malls started popping up all over the U.S.
during that period, Mr. Cathy was among the first to recognize the opportunity, opening his first in-mall Chick-Fil-A in Atlanta in 1967. And the rest, as they say, is history.
Today, Chick-Fil-A has grown into the second largest fast food chicken restaurant in America, with over 1,700 restaurants in 39 states and Washington, D.C. With a broadened menu that includes chicken sandwiches, strips, nuggets, and salads, plus the ever famous waffle fries, the chain served up over $4.6 billion in sales in 2012, a 14% increase over 2011, with same-store sales growth of 8%.
A Bird of a Different Feather
So what kind of investment opportunity would a Chick-Fil-A IPO offer?
Chick-Fil-A Stock Price
To determine that, we would have to compare the chain to a comparable business… if there were one. You see, some rather unique features of the Chick-Fil-A business model set it apart from the other fast food chains, such that it spills over the boundaries of the fast food category.
It is more of a food brand served in a variety of restaurant settings.
The company lists seven different settings where its Chick-Fil-A brand foods are served. These include all of the conventional outlets, such as stand-alone restaurants, shopping mall "fast-aurants", and drive-thru only "really-fast-aurants".
But Chick-Fil-A gets creative with its retailing by selling its brand name foods on other establishments' menus, which has helped it reach a wider base of chicken lovers outside of the fast-food coop, including patrons who prefer the slower paced dining-restaurant atmosphere.
Among these is the original full-service restaurant chain established by Mr.
Cathy in 1946, The Dwarf House, with 11 locations in Atlanta serving up all of Chick-Fil-A's entrees. There's also Truett's Grill, a 1950s themed full-service restaurant offering the full Chick-Fil-A menu plus select Dwarf House dishes.
The company has further expanded this unique retailing of its food brand through a "licensing program to enable licensees to serve delicious Chick-fil-A food in settings such as college campuses, hospitals, airports, and business and industry locations," the company explains.
Olive Garden parent Darden Restaurants, Chick-fil-A are names to watch in 2019
"For these outlets, the Chick-fil-A brand is licensed to established institutional contract foodservice providers or self-operated foodservice providers," with approximately 237 locations licensed under the program.
Even your typical office building cafeteria can get in on the Chick-Fil-A craze through the company's "Satellite/Lunch-Counter" program, which offers "fast service to customers in office buildings and high-traffic locations during peak lunch hours".
Why Won't it Cross the Road?
So why hasn't this chicken crossed the road into the growing public market?
It would be the prize hen at the fair if it ever did.
Let's just compare it to its closest relative, KFC.
The Rise Of Chick-fil-A
Yum Brands Inc. (NYSE: YUM), owner of KFC, Pizza Hut, and Taco Bell, with over 39,000 restaurants worldwide, posted $13 billion in revenues company-wide in 2012, with its 4,618 KFC units in the U.S. recording same-store sales growth of 3%.
By contrast, Chick-Fil-A Inc.'s 1,700 units hatched $4.6 billion in revenues last year – more than a third of Yum's entire company. And with same-store sales growth of 8%, Chick-Fil-A Inc. is growing almost three times faster than KFC is in the U.S.
Chick-fil-A
Now there's a chicken any investor would love to get his hands on.
But I can see the owners' reservations, turning any rumors into wishful thinking. Most companies go public to raise capital for expansion when other means of raising capital are too expensive or not forthcoming. Chick-Fil-A's enviable revenue stream is likely giving its operators all the cash they need to expand their thriving business organically.
After all, taking a company public replaces the company's ownership.
And Chick-Fil-A is one chicken that does not want its head lopped off.
The Best Free Investment You'll Ever Make
Join Wealth Daily today for FREE. We'll keep you on top of all the hottest investment ideas before they hit Wall Street.
After Its Founder Passed Away, Is a Chick-fil-A IPO or Sale Ultimately Coming?
Become a member today, and get our latest free report: "3 Robot Stocks to Buy Today."

It contains full details on three stocks that are leading the robot sector and how to invest.
After getting your report, you'll begin receiving the Wealth Daily e-Letter, delivered to your inbox daily.
Other Choices on the Menu
Still, there are plenty of other options out there in the fast food industry, which is growing more rapidly with the economic recovery.
The "Fast Food Industry Analysis 2013" reports the quick-service restaurant (QSR) sector in the U.S. has grown into a $160 billion a year industry, averaging 8.6% annual growth since 1970.
And it is almost recession resistant, as people often turn to fast-food outlets when budgets get tight.
During the 2008 crisis – from the '07 peak to the '09 trough – while the S&P 500 lost some 55% of its value, YUM lost only 37%, while McDonald's (NYSE: MCD) lost only 22%. Over the past 5 years since then, where the S&P grew some 29%, McDonald's stock has grown over 50%, while Yum Brands has grown a stellar 105%.
If you are like many investors who are expecting something of a pull-back across the stock market this summer and early fall – especially if the U.S.
Federal Reserve goes ahead with expected stimulus reductions – it might be wise to spread your investment eggs around. Even if the expected correction in equities is not as spectacular as 2008's, you might nonetheless consider moving some of your investments into the more padded basket of QSR's.
Joseph Cafariello
If you liked this article, you may also enjoy:
The Best Free Investment You'll Ever Make
Sign up to receive the Wealth Daily newsletter - it's absolutely free!
Related Articles
In each issue, you'll get our best investment research, designed to help you build a lifetime of wealth, minus the risk.
Plus, by signing up, you'll instantly receive our new report: Surviving the Coming Economic Collapse.
We never spam!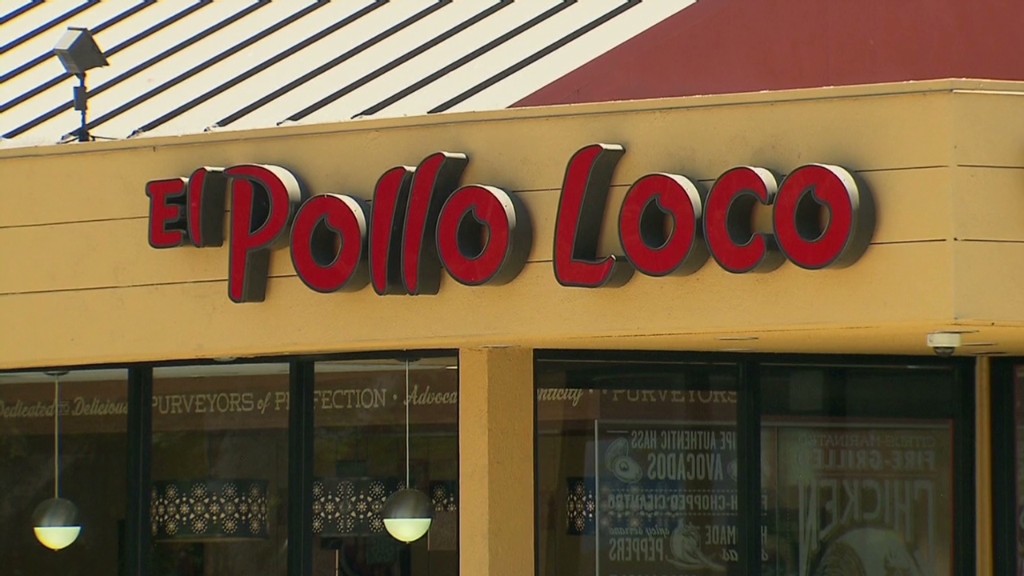 View our Privacy Policy
After getting your report, you'll begin receiving the Wealth Daily e-Letter, delivered to your inbox daily.
Related Articles
Organic Farming Profits
Don't write off farming as a profession of the past.
Organic farms across the country are growing into booming businesses...