Talking to John Mattingley on Forex Market Manipulation Part 1
| | |
| --- | --- |
| | <!— relbanks_fixed_300x250 —> |
Forex Bank AB is the market-leading foreign exchange bureau in the Nordic region. The company was founded in 1927 and until the early 1990s it was the only company besides the banks that was licensed by Bank of Sweden to trade in currencies.
Today, it is one of the world's biggest foreign exchange bureaus with a turnover of more than SEK 20 billion. Since 2003, Forex Bank has offered competitive banking services including loans, private and savings accounts, credit and debit cards with no annual fee and favourable terms, cash services, money transfers as well as online, mobile and telephone banking.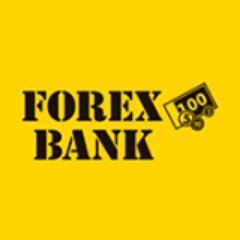 It operates more than 110 branches in Sweden, Denmark, Finland, and Norway. During 2012, the 16 branches were acquired from Western Union (one in Sweden, one in Finland and thirteen in Norway).
Forex Bank AB is one of the family Friberg's wholly owned joint-stock banks.
As of March 2017, Forex Group had total assets of over SEK 9 billion.
FOREX Bank Advantages:
No fees or service charges, when you buy foreign currency
No fees or service charges when you sell foreign currency
A wide selection of currencies
Fast and inexpensive money transfers
Head office address:
Kornhamnstorg 4
11127 Stockholm
Sweden
Phone number: 010 211 10 00
Customer service: 0771 22 22 21
Hours: Monday - Friday, 8:00 am - 20:00 pm
Website: www.forex.se, www.forex.no, www.forexbank.dk, www.forex.fi