Custom Cryptomining PCs
As the cryptocurrency industry becomes more and more competitive, anyone serious about mining needs specialized hardware.
Cryptocurrencies are far more profitable when mined with high-power processors.
iNET knows the game- we even have a cryptomining computer setup on location in Waukesha!
Our techs can spec out a custom PC for your preferred currency or recommend a good build and currency for your price range.
Whether you're looking to mine Bitcoin with custom ASICs, build a multi-algorithm rig that autonomously finds and mines the most profitable coins of the day, or just want to try mining Ether with the most cost-efficient set-up possible, iNET's PC experts have you covered with durable hardware and expert software set-up.
As the mining industry expands, there are now hundreds of active cryptocurrencies. We can provide computers that are customized for any type of cryptocurrency, including:
Bitcoin
Litecoin
Ethereum
Zcash
Dash
Ripple
Monero
NEO
Cardano
EOS
Based on your preferred cryptocurrency and mining method, we can recommend the right software.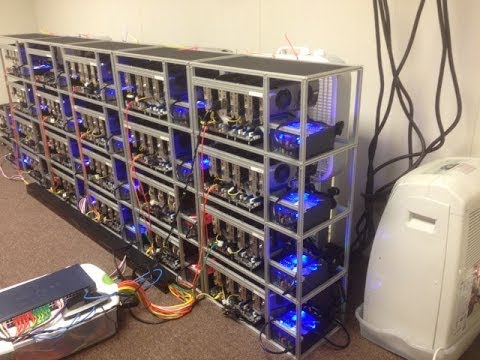 Popular cryptomining computer software includes:
BTCMiner
CGMiner
BFGMiner
EasyMiner
Bitminter
Crypto Computer Components for Money Making Mining
Cryptomining is about the money, and iNET PC knows it. We're a decades-old local Waukesha IT company and our reputation for excellence is our biggest profit generator.
The key PC parts for cryptocurrency mining is a souped up GPU and a high-end power supply:
Graphics card (GPU) - GTX 1060, GTX 1070, or GTX 1080
1000W+ PSU
Multicore CPU - Intel i7 8700k or Intel i9 9900k
DDR4 RAM
Our custom PCs are expertly built to be faster, longer-lasting, and ultimately more profitable than any home-made or mass-market option.
No other cryptocurrency computer will earn you a return on your investment as quickly as one from iNET PC.
Why iNET Crypto Mining Computers are Better
Sleeker and Faster: Mass-produced PCs weigh you down with needless bloatware.

Freed up disk space means fast-running software.

It's Your PC: You have the final say on what goes into your PC. If you know exactly what processor and case you want, we'll get those parts for you.

How To Safely Mine Cryptocurrency on Your Gaming Rig!

If you don't want to deal with the details, iNET's techs will pick the best parts based on your preferred cryptocurrency.

Milwaukee's Best Computer Warranties: All our custom desktops get three year parts and labor warranties, twice the length of industry competitors.
Always In Touch: When you call iNET you won't be redirected to an oversea call center or be forced to wait an hour to talk to a human being.

In two rings of the phone or less, you'll be speaking to an IT professional, someone who assembles and repairs custom PCs like yours day-in and day-out.

Live, Local Tech Support: iNET offers unmatched IT support from staff experienced in cryptocurrency mining.

You'll never have to ship your computer off in a box to get it serviced out-of-state; our in-house technicians normally turn around even major repair jobs in under 4 business days.
Contact the custom computer experts for Milwaukee's best price on a cryptomining computer.
iNET-PC Serves Milwaukee Area Communities
iNET-PC is proud to serve the greater Milwaukee Area and it's surrounding communities, including:
Milwaukee County
Ozaukee County
Racine County
Waukesha County
Washington County
Bay View
Bayside
Buena Park
Bethesda
Mukwonago
Ackerville
Rockfield
Brown Deer
Belgium
Burlington
Big Bend
Muskego
Addison
Rugby Junction
Cudahy
Cedarburg
Caldwell
Brookfield
Nashotah
Allenton
Saint Anthony
Fox Point
Dacada
Caledonia
Buena Vista
New Berlin
Aurora
Saint Lawrence
Franklin
Decker
Cedar Park
Butler
North Lake
Barton
Saint Michaels
Glendale
Decker Corner
Dover
Camp Whitcomb
North Prairie
Boltonville
Slinger
Good Hope
Fredonia
Eagle Lake Manor
Cedar Lake
Oconomowoc
Cedar Creek
Thompson
Granville
Grafton
Eagle Lake Terrace
Cheeseville
Oconomowoc Lake
Colgate
Trenton
Greendale
Hamilton
Elmwood Park
Chenequa
Ottawa
Diefenbach Corners
Victory Center
Greenfield
Holy Cross
Franksville
Delafield
Pewaukee
Erin
Wayne
Hales Corners
Horns Corners
Honey Creek
Dousman
Saylesville
Farmington
West Bend
Lake
Knellsville
Honey Lake
Eagle
Stone Bank
Fillmore
Young America
Milwaukee
Lake Church
Husher
Eagleville
Summit
Germantown
New Coeln
Lakefield
Ives Grove
Elm Grove
Summit Center
Hartford
North Milwaukee
Little Kohler
Kansasville
Genesee
Summit Corners
Hubertus
Oak Creek
Mequon
Mount Pleasant
Genesee Depot
Sussex
Jackson
Oakwood
Newburg
North Bay
Goerke's Corners
Vernon
Kewaskum
River Hills
Port Washington
North Cape
Guthrie
Wales
Kirchhayn
Root Creek
Sauk Trail Beach
Norway
Hartland
Waukesha
Kohlsville
Shorewood
Saukville
Racine
Jericho
Mayfield
South Milwaukee
Thiensville
Raymond
Lac La Belle
Myra
St.

Francis

Ulao
Rochester
Lake Five
Nabob
St. Martin's
Waubeka
Sturtevant
Lannon
Nenno
Town of Milwaukee
Tichigan
Lisbon
Newburg
Wauwatosa
Union Church
Mapleton
Orchard Grove
West Allis
Union Grove
Menomonee Falls
Pike Lake
West Milwaukee
Waterford
Merton
Pleasant Hill
Whitefish Bay
Wind Point
Monches
Polk
Yorkville
Monterey
Richfield
Contact iNET PC to learn more about crypto-mining PCs, or to request a quote.