You don't have to get too far outside of New York City—30, maybe 40 miles—before the landscape changes.
Dense urban areas and suburban strip malls grow fewer and farther between, and a more bucolic New York emerges. All around the Hudson River, and farther inland toward the Catskill Mountains, quaint little towns (some of which are so small that they're barely towns at all) beckon weary city dwellers seeking a respite from the chaos of New York.
If you're reading this, you're probably one of those people—and if so, this guide is for you.
Cookie banner
Whether you want to commune with nature, explore the history of the region, or just chill for a weekend, we've found a spot for you.
Here, we've outlined the best things to do in five small towns in the Hudson Valley and the Catskills—particularly outside of Beacon and Hudson, two well-known destinations that have seen a boom in tourism in the past few decades.
---
Catskill
Visit if: You spend almost every Saturday at the Met
"Must I tell you that neither the Alps nor the Apennines, no, nor even Aetna itself, have dimmed, in my eyes, the beauty of our own Catskills?"
American painter Thomas Cole heaped that effusive praise on the Hudson River Valley in 1842, and while the landscape has changed dramatically in the years since, some of the pastoral beauty that inspired Cole can still be found in his adopted home of Catskill.
The small town, located about 120 miles north of New York City, is situated between the Hudson River and the Catskill Mountains—and Cole's home just outside the center of town, known as Cedar Grove, has stunning views of the latter.
It was here that he helped create the Hudson River School, the 19th-century movement that cemented American art as a force to be reckoned with.
Today, Cole's house and studio is a museum and National Historic Site dedicated to his life and to the legacy of the Hudson River painters.
Visit today and you'll see the studio where he created some of his most enduring works, as well as the landscapes that inspired him. It also serves as a gateway to the Hudson River School art trail, with more than a dozen sites dotted throughout the region.
One Tank Trip: New York City to Hudson Valley, NY
But it's not the only reason that arts aficionados should plan a trip to Catskill; the town is a bustling creative hub, with a bevy of galleries and shops lining its charming Main Street. (Check out the Village Common for locally produced candles and home goods, or Open Studio, a gallery-cum-studio space owned by two local artists.)
There's more on the horizon, too: Lumberyard, a waterfront arts venue and residency space, is poised to hold its first performances this summer; and nearby, artist Stef Halmos is in the process of transforming an old warehouse into FORELAND Catskill, a new contemporary-arts center.
Soon, Catskill may be giving neighboring art destinations like Hudson and Beacon a run for their money.
---
Millerton
Visit if: You're a regular at estate sales and the Brooklyn Flea
If you're the sort of person who gets really excited by antique furniture and other vintage goods, chances are you've visited some of the better-known flea markets north of NYC—places like the massive outdoor market in Brimfield, Massachusetts, or the 600-vendor-strong Stormville Airport flea in Dutchess County.
The tiny town of Millerton—located in Dutchess County, just about a mile from the New York–Connecticut state line—is hardly considered off the beaten path at this point.
Share this story
Though it's less frequented than those destinations, or even Hudson, often considered the hub of upstate antiquing, its shops are often aimed at a very specific, and very design-minded clientele.
In Millerton, you'll find both high-end stores whose selection is expertly curated and arranged to a T and plenty of places where the shopping experience is more akin to rummaging through your quirky aunt's basement—you don't quite know what you'll find, but you know it's bound to be interesting.
Shopping at the Millerton Antiques Center, located smack in the middle of the town's Main Street, is more like the latter.
It's been a staple for over 20 years, and now sells an eclectic assortment of goods from more than 30 vendors. On a recent visit, we stumbled across items you wouldn't spare a second glance—old photographs, piles of tarnished silverware, random landscape paintings—along with plenty of vintage gems, like a Russel Wright-designed casserole and dishes by Paul McCobb.
It's one of those places where the hunt, and peeking into corners stuffed with all sorts of weird or cool old things, is part of the fun.
Montage, also located on Main Street, is more of the former.
The shop sells a little bit of everything, but there's a focus on furniture—a mix of midcentury modern, 19th-century formal, and rustic pieces that wouldn't look out of place in a barn—and lighting, with the occasional objets d'art thrown in.
Navigation menu
It's next door to Hunter Bee, which also has a more curated selection, but with a twist. Owners Kent Hunter and Jonathan Bee opened the shop a decade ago and bring their unique perspectives to the shop's selection: Drawing from their previous lives as a creative director and multimedia artist (respectively), the duo might showcase a six-piece Danish dining set or an ornate decorative mirror that looks like it belongs in a Victorian drawing room.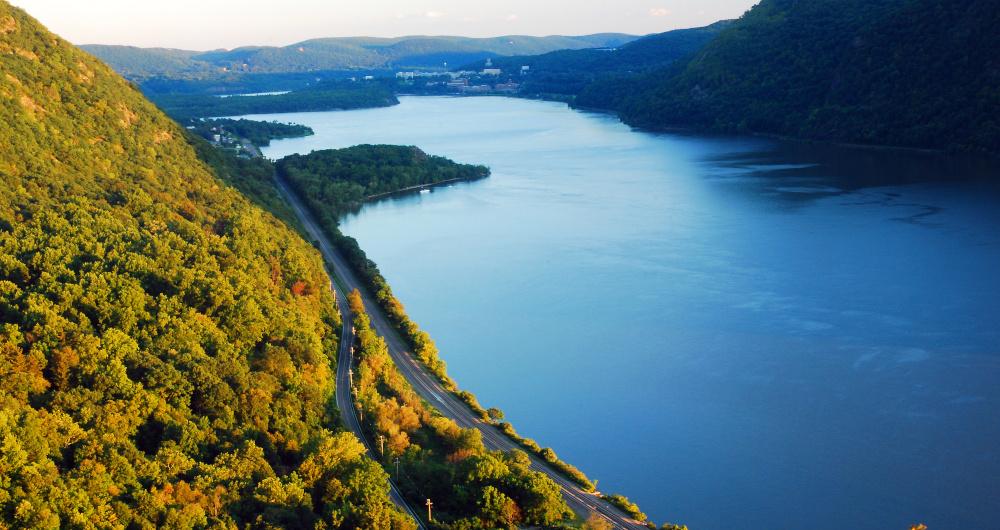 One thing's for sure: It's almost impossible to leave this town empty-handed.