Traveline Scotland Aggregator Project – Discovery Phase
We're working in partnership with Traveline Scotland, CPT and representative transport operators on a technical and solution development study.
The study regards collation of enhanced timetable and fares information, with a view to increasing public provision of travel data and improve the customer's experience of public transport, and relates to our revised 2018 Delivery Strategy.
Fujitsu Services UK&I has been engaged to undertake this work and input will be sought from transport organisations across multiple modes and geographies.
This work is part funded by the European Regional Development Fund.
Smartzones
There are currently two very successful city smartzones, where smart, integrated ticketing can be used across different bus service providers, Grasshopper in Aberdeen(shire) and ABC in Dundee.
This means you can load a daily or weekly ticket onto your smartcard and travel on any bus that comes along – no more waiting for the right operator.
Glasgow has also launched its Tripper smartzone (Nov 17) and Edinburgh is set to follow in 2018.
Partnership working between bus operators, local government and the Scottish Government has led to the success of these schemes.
Schemes
Smaller schemes with big social impacts, such as Employability Hub and Through Care have been launched in Renfrewshire.
These use smart travel services to help address transport issues faced by many young people in the area, particularly access for travelling to work and study.
In Perth a trial of interoperable smartcards for students, who travel using both bus and train, is currently proving a success.
Which Travel website Students Should choose before Booking International & Domestic Flight
We are also working in partnership with Local Authorities for schools and Further Education transport projects to enable children and students to get smart travel – these are being delivered in East Lothian, Argyll & Bute, Western Isles, Dumfries & Galloway, and Perth & Kinross.
All these schemes have potential to grow across regions.
To further facilitate smart ticketing, we have also supported the launch of commercial saltirecards with a number of smaller bus operators around the country.
The saltirecard allows you to store your electronic ticket on it, removing the need for paper tickets.
On trains, the ScotRail network is now fully smart enabled, with an array of ticket types on offer (including Anytime, Season and Flexi-pass tickets).
These can now be purchased on train as well as through the ticket machines and soon will be available from ticket offices. ScotRail is committed to smart services, seeking for 60% of its passengers' journeys to smart by 2019.
For our lifeline ferry services, we are working with operators and local authorities to upgrade infrastructure and implement smart services, as well as interoperability across rail, bus, ferry, tram and subway.
We also note the recent success of contactless bank cards for travel convenience and are supportive of this payment method.
Smart Pay Grant Fund
As part of the Low Carbon Travel and Transport Programme (LCTT), the Smart Pay Grant Fund was launched in November 2018 to financially assist bus operators to provide a contactless payment service.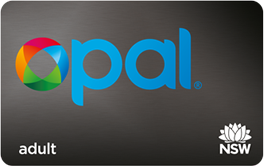 The project is in response to the shift away from cash to contactless payments and to assist smaller bus operators compete with the larger operators who already offer the service.
The Grant Fund  is accessible to all operators, local authorities and regional transport partnerships that provide commercial bus services to the general public in Scotland.
The £1.1 million Grant Fund supports successful applicants introduce a contactless payment service making access to bus travel easier and more convenient.
The aim is to encourage passenger journeys and reduce a reliance on the car, lowering carbon emissions and improving our air quality.