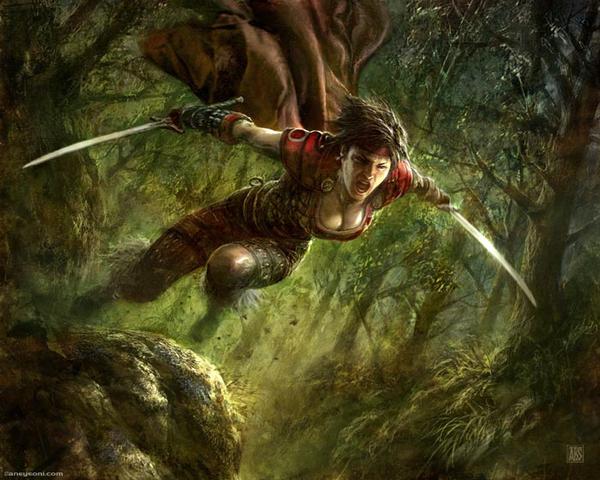 Hey all,

I don't know if this is of interest to anyone or even if it's legible to anyone but me, but I threw together a list featuring all of the "legal" Beast Master Companions from the D&D Basic PDF along with some quick stats so you could look at them all together instead of flipping through the PDF.
Any beast the Ranger can possibly take is in there with no judgment (sea horse I'm looking at you).

Beast Master Ranger Animal Companion List

Name (size, armor class, hit points, movement modes, skills, senses (PP=Passive Perception), special abilities (if any), attacks (damage and damage type))
Baboon (Small, AC:12, HP:3, Spd 30 Climb 30, Skills: None, Senses: PP11, Pack Tactics, Bite +1 (1 prc))
Badger (Tiny, AC:10, HP:3, Spd 20 Burrow 5, Skills: None, Senses: Darkvision 30 PP11, Keen Smell, Bite +2 (1 prc))
Bat (Tiny, AC:12, HP:1, Spd 5 Fly 30, Skills: None, Senses: Blindsight 60ft.
Ranger Guide - Classes in Dungeons and Dragons 5e
PP11, Echolocation, Keen Hearing, Bite +1 (1 prc))
Blood Hawk (Small, AC:12, HP:7, Spd 10 Fly 60, Skills: Perception +4, Senses: PP14, Keen Sight, Pack Tactics, Beak +4 (4 prc))
Boar (Medium, AC:11, HP:11, Spd 40, Skills: None, Senses: PP9, Charge, Relentless, Tusk +3 (4 slash))
Cat (Tiny, AC:12, HP:2, Spd 40 Climb 30, Skills: Perception +3 Stealth +4, Senses: PP13, Keen Smell, Claws +0 (1 prc))
Crab (Tiny, AC:11, HP:2, Spd 10 Swim 20, Skills: Stealth +2, Senses: Blindsight 30ft PP9, Amphibious, Claw +0 (1 bldgn))
Deer (Medium, AC:13, HP:4, Spd 50, Skills: None, Senses: PP12, Bite +2 (2 prc))
Eagle (Small, AC:12, HP:3, Spd 10 Fly 60, Skills: Perception +4, Senses: PP14, Talons +4 (4 slash))
Flying Snake(Tiny, AC:14, HP:5, Spd 30 Fly 60 Swim 30, Skills: None, Senses: Blindsight 10 PP11, Flyby, Bite +6 (1 prc + 7 poison))
Frog (Tiny, AC:11, HP:1, Spd 20 Swim 20, Skills: Perception +1 Stealth +3, Senses: Darkvision 30 PP11, Amphibious, Standing Leap, no attacks)
Giant Badger (Medium, AC:10, HP:13, Spd 30 Burrow 10, Skills: None, Senses: Darkvision 30 PP11, Keen Smell, Multiattack Bite +3 (4 prc) Claws +3 (6 slash))
Giant Centipede (Small, AC:13, HP:4, Spd 30 Climb 30, Skills: None, Senses: Blindsight 30 PP8, Bite +4 (4 prc + DC11 Constitution of 10 Poison + Special))
Giant Crab (Medium, AC:15, HP:13, Spd 30 Swim 30, Skills: Stealth +4, Senses: Blindsight 30 PP9, Amphibious, Claw +3 (4 bldgn + DC11 Grapple))
Giant Fire Beetle (Small, AC:13, HP:4, Spd 30, Skills: None, Senses: Blindsight 30 PP8, Illumination, Bite +1 (2 slash))
Giant Frog (Medium, AC:11, HP:18, Spd 30 Swim 30, Skills: Perception +2 Stealth +3, Senses: Darkvision 30 PP12, Amphibious, Standing Leap, Bite +3 (4 prc + DC11 Grapple, Swallow Attack))
Giant Poisonous Snake (Medium, AC:14, HP:11, Spd 30 Swim 30, Skills: Perception +2, Senses: Blindsight 10 PP12, Bite +6 (6 prc + DC 11 Constitution or 10 poison))
Giant Rat (Small, AC:12, HP:7, Spd 30, Skills: None, Senses: Darkvision 30 PP10, Keen Smell, Pack Tactics, Bite +4 (4 prc))
Giant Weasel (Medium, AC:13, HP:9, Spd 40, Skills: Perception +3 Stealth +5, Senses: Darkvision PP13, Keen Hearing/Smell, Bite +5 (5 prc))
Giant Wolf Spider (Medium, AC:13, HP:11, Spd 40 Climb 40, Skills: Perception +3 Stealth +7, Senses: Blindsight 10 Darkvision 60 PP13, Spider Climb, Web Sense, Web Walker, Bite +3 (4 prc + DC11 Constitution or 7 Poison + Special))
Goat (Medium, AC:10, HP:4, Spd 40, Skills: None, Senses: PP10, Charge, Sure Footed, Ram +3 (3 bldgn))
Hawk (Tiny, AC:13, HP:1, Spd 10 Fly 60, Skills: Perception +4, Senses: PP14, Keen Sight, Talons +5 (1 slash))
Hyena (Medium, AC:11, HP: 5, Spd 50, Skills: Perception +3, Senses: PP13, Pack Tactics, Bite +2 (3 prc))
Jackal (Small, AC:12, HP:3, Spd 40, Skills: Perception +3, Senses: PP 13, Keen Hearing/Smell, Pack Tactics, Bite +1 (1 prc))
Lizard (Tiny, AC:10, HP:2, Spd 20 Climb 20, Skills: None, Senses: Darkvision 30 PP9, Bite +0 (1 prc))
Mastiff (Medium, AC:12, HP:5, Spd 40, Skills: Perception +3, Senses: PP13, Keen Hearing/Smell, Bite +3 (4 prc + DC11 Strength or Prone))
Mule (Medium, AC:10, HP:11, Spd 40, Skills: None, Senses: PP10, Beast of Burden, Sure Footed, Hooves +2 (4 bldgn))
Octopus (Small, AC:12, HP:3, Spd 5 Swim 30, Skills: Perception +2 Stealth +3, Senses: Darkvision 30 PP12, Hold Breath, Underwater Camouflage, Water Breathing, Tentacles +4 (1 bldgn + Grapple), Ink Cloud
Owl (Tiny, AC:11, HP:1, Spd 5 Fly 60, Skills: Perception +3 Stealth +3, Senses: Darkvision 120 PP13, Flyby, Keen Hearing/Sight, Talons +3 (1 slash))
Panther (Medium, AC:12, HP:13, Spd 50 Climb 40, Skills: Perception +4 Stealth +6, Senses: PP14, Keen Smell, Pounce, Bite +4 (5 prc) Claw +4 (4 slash))
Poisonous Snake (Tiny, AC:13, HP:2, Spd 30 Swim 30, Skills: None, Senses: Blindsight 10 PP10, Bite +5 (1 prc + DC10 Constitution or 5 poison))
Pony (Medium, AC:10, HP:11, Spd 40, Skills: None, Senses: PP10, Hooves +4 (7 bldgn))
Pteranodon (Medium, AC:13, HP:13, Spd 10 Fly 60, Skills: Perception +1, Senses: PP11, Flyby, Bite +3 (6 prc))
Quipper (Tiny, AC:13, HP:1, Spd 0 Swim 40, Skills: None, Senses: Darkvision 60 PP8, Blood Frenzy, Water Breathing, Bite +5 (1 prc))
Rat (Tiny, AC:10, HP:1, Spd 20, Skills: None, Senses: Darkvision 30 PP10, Keen Smell, Bite +0 (1 prc))
Raven (Tiny, AC:12, HP:1, Spd 10 Fly 50, Skills: Perception +3, Senses: PP13, Mimicry, Beak +4 (1 prc))
Scorpion (Tiny, AC:11, HP:1, Spd 10, Skills: None, Senses: Blindsight 10 PP9, Sting +2 (1 prc + DC9 Constitution or 4 poison))
Sea Horse (Tiny, AC:11, HP:1, Spd 0 Swim 20, Skills: None, Senses: PP10, Waterbreathing, no attacks)
Spider (Tiny, AC:12, HP:1, Spd 20 Climb 20, Skills: Stealth +4, Senses: Darkvision 30 PP10, Spider Climb, Web Sense, Web Walker, Bite +1 (1 prc + DC9 Constitution or 2 poison))
Stirge (Tiny, AC:14, HP:2, Spd 10 Fly 40, Skills: None, Senses: Darkvision 60 PP9, Blood Drain +5 (5 prc + blood drain)
Weasel (Tiny, AC:13, HP:1, Spd 30, Skills: Perception +3 Stealth +5, Senses: PP13, Keen Hearing/Smell, Bite +5 (1 prc))
Wolf (Medium, AC:13, HP:11, Spd 40, Skills: Perception +3 Stealth +4, Senses: PP13, Keen Hearing/Smell, Pack Tactics, Bite +4 (7 prc + DC11 Stength or prone))