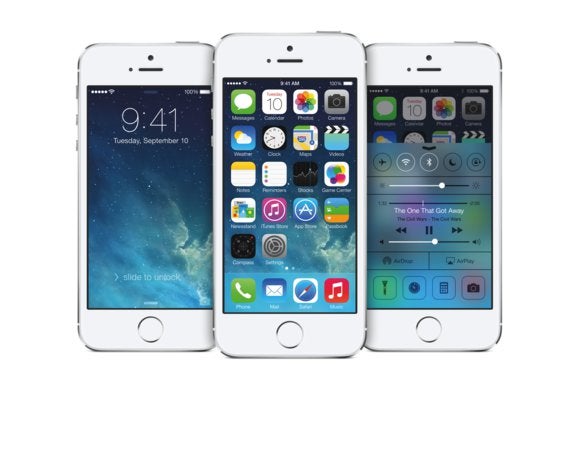 Over the past few years, the default method of buying an iPhone has switched from carrier-subsidized two-year contracts to long-term leases, typically with the option to upgrade after about one year.
This means most people are eligible to swap their old iPhone for the latest version every year. The caveats are that your current phone must be in good working order and—with most plans—at least 50 percent paid off.
Apple's iPhone Upgrade Program makes the most sense for most people who want a new phone every year and also want the protection of Apple's insurance program AppleCare+, which is included in the monthly cost.
But most US carriers have plans that are on a par with Apple's; we think T-Mobile's Jump On Demand is a little more flexible and AT&T's Next Up is a little worse.
If you're happy with your existing handset, you can keep making payments until you own it outright.
We'll make sure it works with your carrier.
But if you are ready to upgrade, we wanted to make sure you have all the information you need to do so.
(The details of these leasing programs can change at any time, so we suggest consulting your program's website prior to acting, just in case. You may also have to pay taxes and other fees; in some states, you must pay the entire sales tax up front, even if you're spreading payments out over one or two years.)
Apple iPhone Upgrade Program
If you're already part of Apple's iPhone Upgrade Program and want to upgrade to a new phone, you must be at least six months into your plan and have made the equivalent of at least 12 payments.
This means that if you're eight months into your payment contract, for example, you must pay four additional months to be eligible for an upgrade.
You can upgrade online, using the Apple Store iOS app, or in person at an Apple Store.
If you're upgrading in a store, come prepared with a valid US credit card, your Social Security number (for a credit check), and a photo ID (Apple's site says you need two forms of ID, but a credit card with your name on it counts as one, according to an Apple employee we spoke to).
Apple also requires that the phone you turn in is in "good physical and operational condition." If yours isn't for any reason, you can take advantage of the AppleCare+ plan that's included in the Upgrade Program: You simply pay the $30 deductible for screen damage or $100 for any other damage when you turn in the phone.
AT&T
AT&T offers an upgrade program in addition to its installment plan, which doesn't include upgrade options.
If you're on the basic 30-month installment plan, you can opt to add AT&T Next Up—which, unlike all other carriers' upgrade plans, costs an extra $5 per month that does not contribute to the carried balance on the phone—allowing you to upgrade after you've paid off 50 percent of the phone's cost. This extra charge effectively places a $75 premium on your ability to upgrade, assuming you take 15 months to pay off 50 percent of the cost of the phone and take the upgrade every time.
The phone you turn in must be "fully functional [and in] good physical condition." You can mail your old phone, or turn it in at an AT&T store.
Sprint
Sprint's iPhone Forever plan is an 18-month lease that lets you upgrade eligible phones after a year (or after paying the equivalent of 12 monthly payments).
The iPhone has to be in good and functional condition. Sprint will send you packaging to mail your phone in; a Sprint representative told us you can also turn it in when upgrading in a Sprint store.
T-Mobile
T-Mobile has consolidated its three different upgrade programs into one.
Jump on Demand allows more-frequent upgrades than any other program, with fewer constraints. You can upgrade your phone anytime, up to once a month, as long as you're up to date on your payments—if, for example, you got an iPhone XR off-cycle in August 2019, right before the new models were announced, and still want to upgrade in October, you can turn in the XR just as easily as if you had leased it almost a year earlier.
This program is limited in scope (the fine print says it's limited to "flagship devices ... and other select affordable smartphones"), but does include the iPhone.
If you're on the old Jump or Jump Plus programs and want to upgrade to the Jump on Demand program, the trade-in value of your current device will be applied to your installment plan balance, and once you pay off any remaining balance, you'll be allowed to upgrade within its limitations.
You can turn in your phone at a T-Mobile store, or mail it in.
Verizon
Verizon offers an Annual Upgrade Program for iPhone that allows upgrades to eligible phones after the customer has been leasing for at least 30 days and has paid off at least half of the lease agreement.
The old phone must be in "good working condition," and you need to ship it back to Verizon within 14 days of receiving the new device.
The easiest way to upgrade to the latest iPhone.
A customer service representative told us that mailing the old iPhone is the only way to return it to Verizon.
Further reading
What we talk about when we talk about new iPhones

by Brian Lam

There are two new iPhones. There being a new iPhone or two does not change much.

The iPhone, as a type of smartphone in general, is still our favorite kind: the phones are powerful enough, the software they run is well-rounded and if your phone breaks they're easy to get replaced under the optional AppleCare+ plan at your nearest Apple store for a few bucks.

They also have a very low risk of the bloatware or even malware.

On the Apple Watch and iPhone 6/6+

by Wirecutter Staff

We had a chance to try the new iPhone 6 and 6+ as well as the Apple Watch. After a day of sober thinking about the new gear, here's what we think of them and Apple's mobile pay system, since it may be important tech you could want to buy or use in the future.

Oh The Ways This New iPhone Will Completely (and Not) Change Your Universe

by Brian Lam

Did you know today is the most important day of the year if you like new iPhones?

Yes. You probably did because because people can't stop writing and reading about this sort of thing; articles guessing what the new iPhone is All About are literally as popular as stories about Osama Bin Laden's assassination and the Japanese Tsunami.
The BEST Way To Upgrade Your iPhone Every Year!