http://f4.s.qip.ru/188zyAm3Z.png
LiteForex's client is ambitious and independent. He is confident about tomorrow and knows what success is. He has chosen LiteForex for our reliability, safety and high technology services.


In our turn, we have decided to offer you something that can ontains the same qualities as our company. We finally we have found it - Mercedes Benz S 400 Hybrid. Yeah, you got it right.
Mercedes Benz S 400 Hybrid is yours, just take it!

So, are you ready for success and luxury?
Become a part of LiteForex's world and participate in one of the largest-scale contests over the company's history - "World Challenge".
The rules have never been that easy and the prizes - that attractive before.
The main prize, as you already know, will be a Mercedes Benz S 400 Hybrid!

Every client who has a trading account at LiteForex may take part in the contest without any additional registration. All you need to do is make a one-time deposit of at least $1000 during the contest period and make 25 lots of trading operations.

The contest will last for 1 year and will therefore consist of 4 stages, each of them having special precious prizes to choose from:
-Smartphone (iPhone 5 64Gb or Samsung Galaxy 4 or BlackBerry Q10) - 1st stage (10.09.2013)
-Tablet (iPad 4 64Gb Wi-Fi + Cellular or Samsung Galaxy Note 10.1 N8000 64Gb or BlackBerry PlayBook 64Gb) – 2d stage (10.12.2013)
-Laptop (MacBook Pro (Retina, 15-inch, Early 2013) or ASUS G75VX or Sony VAIO SVS1512Z9R) – 3d stage (10.03.2014)
-And, of course, the main prize - a Mercedes Benz S 400 Hybrid – (the last fourth stage - 10.06.2014)
The draw of prizes will be the most transparent ever: the winners will be drawn at random and the draw will be transmitted online on LiteForex's site.
It's worth mentioning that one and the same client may participate in the contest as many times as he wishes – it's enough to make another deposit of $1000 or more, and your account will be added to the list of participants one more time.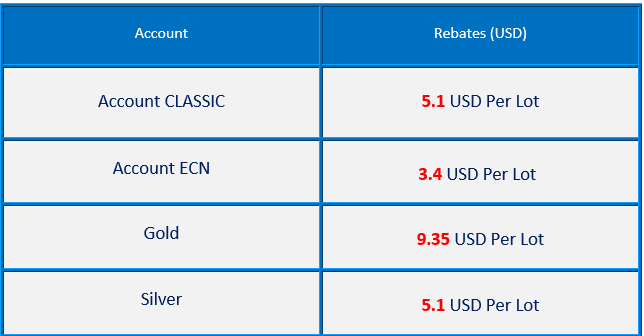 The advantage of this contest is that a client is not excluded from the list of participants even if he has already won a prize in the first 3 stages - he still can continue to contend for the main prize Mercedes Benz S 400 Hybrid.
Thus, every participant has the chance to win several precious prizes from LiteForex.

Do not miss the opportunity to participate in this exceptional event – the "World Challenge" contest!

Become the master of your dream and prove that you deserve the best!


The Mercedes Benz S 400 Hybrid is waiting for the winner – for you!


LiteForex group of companies is glad to announce the update of financial instruments which includes such currency pairs as USDILS, EURILS , GBPILS, USDTHB, EURTHB, GBPTHB, USDTRY, EURTRY and GBPTRY.
The introduction of these trading instruments will broaden the opportunity of choice for its clients and will help them to trade freely.

Increase the amount of successful transactions and provide your investments with higher profitability!

http://f3.s.qip.ru/188zyAlVQ.png
Dear clients,

From 06.06.2013 LiteForex introduces a new service - "Deposit insurance".

"Deposit insurance" is a unique innovation developed specially for LiteForex's clients.
Each LiteForex's client can now insure his/her deposit when paying at least $500 into the trading account.

The service is provided for 1 year from the date of the deposit. The activation of this service does not limit the client's possibility of using his funds.

"Deposit insurance" allows the traders to secure their trading and avail themselves of even more opportunities when choosing a trading strategy for making higher profits.

Besides the fact of being absolutely unique, the service is provided for free, that is to say, LiteForex does not charge any extra fees for the provision of this service.

If the conditions of the promotion have been respected, the insurance payout will be deposited in the client's trading account and can be either used for further trading or withdrawn with no restrictions.

We always try to provide our clients with the best working conditions.
Thanks to the service "Deposit insurance", trading with LiteForex becomes even more convenient.

Regards,
The LiteForex Company

http://f3.s.qip.ru/188zyAlVP.png
How To Open/Fund/Withdraw Money From A Live Forex Trading Account-For Nigerians